How Saving Stimulates The Economy
Did you know that when you deposit with a community bank, like Grinnell State Bank, your money is used to fund local loans?
With another round of stimulus checks on the way, we wanted to show you an example of how your funds are used to support local businesses with Grinnell State Bank.
Yes, you can certainly use your stimulus check to buy what you need or pay bills that need to be paid. However, if you have been fortunate enough to work through the pandemic and don't have an immediate need for that money, you are still helping the economy by leaving that money in your account.
Bonus: if you deposit it to high-yield savings, you can also earn more interest. It's a win for you and a win for the economy!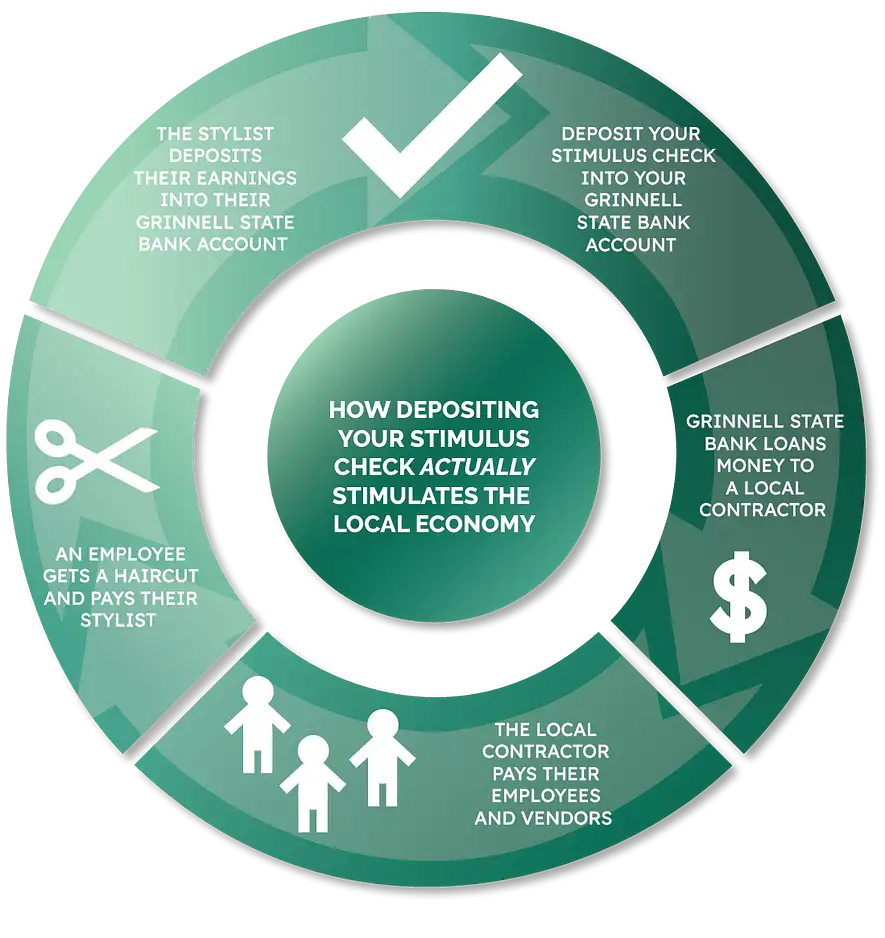 Don't have a high-yield savings account? Learn more about our high-yield savings account or Open an Account today!